Naples, Florida is famous for its breathtaking views, stunning beaches and high-end, luxury real estate. You've likely seen photos of Naples, Florida real estate, showcasing extraordinary waterfront homes overlooking incredible ocean views. But not every home in Naples can be so exclusive.

So, where do you find these statement homes? Where do the rich live in Naples, Florida? We're here to help solve the mystery, with an inside look at some of Naples' most exclusive areas.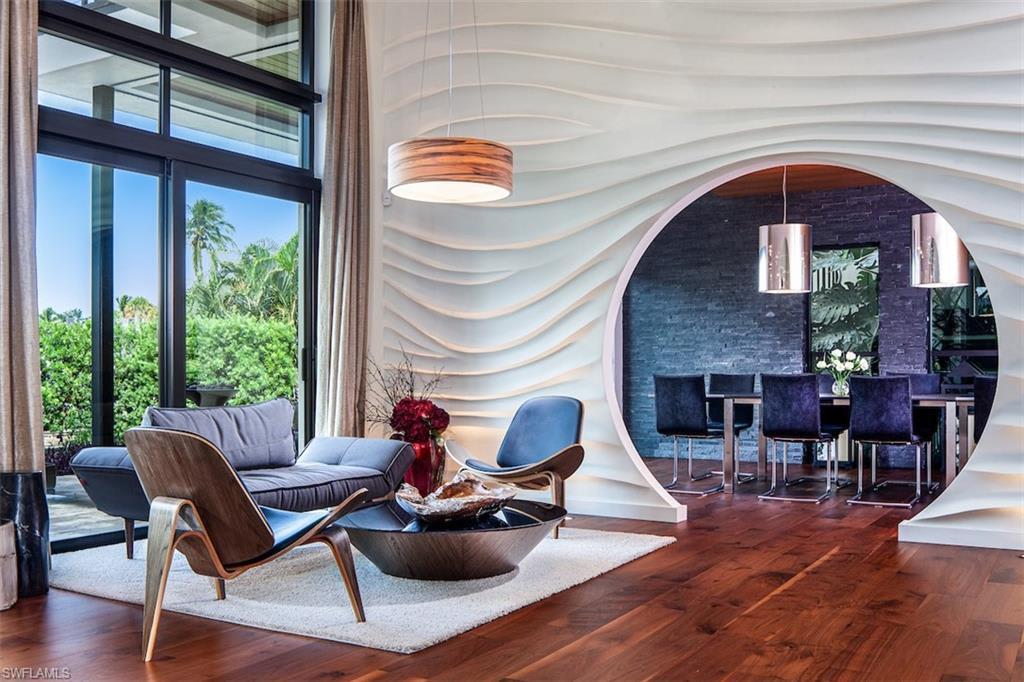 1. Port Royal
An aerial view of the Port Royal area gives a quick understanding of its appeal. A labyrinth of peninsulas, nestled into South Naples, this area is one of the most sought-after in Naples, Florida luxury real estate.


The long, narrow tracks of land in Port Royal provide secluded waterfront properties, complete with white sand beaches, palm trees and unmatched privacy. A boater's paradise, nearly every property enjoys direct access to Naples Bay and the Gulf of Mexico.


2. The Moorings
The Moorings is one of the most sought-after areas in Naples. With waterfront access on both Inner Doctor's Bay and the Gulf of Mexico, The Moorings offers plenty of properties with stunning views and access to some of the world's most famous beaches. Close to high-end restaurants, amenities and shopping The Moorings is considered an ideal location for both retirees and families.


If you've been thinking about Naples, Florida luxury real estate, make sure the exclusive listings in The Moorings are on your list of areas to explore.
3. Royal Harbor
Just minutes from downtown Naples, on the eastern shore of Naples Bay, is the distinguished community of Royal Harbor. While the area has a wide variety of real estate, from quaint, older homes to opulent newer builds, its waterfront homes are some of the most exclusive in the area—offering stunning, panoramic views of Naples and striking sunsets.


Waterfront homes in Royal Harbor are a dream-come-true for boaters. Homeowners will appreciate the ease of having bridge-free access to the beautiful Gulf of Mexico.
4. Old Naples
Why does this area stand out for people who want Naples, Florida luxury real estate? It comes down to three elements: the classic charm and convenience of downtown Naples, easy access to beaches that have made Naples famous and the stunning properties themselves.


Famous for its historic shopping and dining district, Old Naples includes both sophisticated stores and delightful surprises on 5
th
Avenue and 3
rd
Street. You'll also find a wide range of dining, from fine restaurants and bistros to inviting courtyards, where you can relax and share a drink with friends.
Old Naples features a wide range of striking estate properties, as well. The exclusive homes in this area are part of what gives this neighborhood its luxury appeal.

5. Coquina Sands
As luxury real estate goes, Coquina Sands offers a wide range of custom-built luxury homes, tucked away on private streets. The appeal of the area is largely driven by the lifestyle it provides, as well as its proximity to fine dining and first-class shopping.


If you have your heart set on luxury real estate in the Coquina Sands area, keep your eye out for resort-style properties and classic estates, designed by luxury builders. High-end properties in this neighborhood tend to move quickly.

6. Park Shore
Park Shore is highly sought-after for its luxury living and its wide selection of high-end properties. Whether you are in the market to find a single-family home, a condo or a residential high-rise apartment, you are sure to find high-end options with exceptional views and amenities.


For those who love boating, Park Shore offers access to plenty of waterways that lead to the Gulf. Residents also have exclusive access to the gorgeous Park Shore private beach—the perfect getaway for an hour or the whole day. As far as prices go for this luxury real estate Naples, FL neighborhood, expect high-end properties to range from seven to eight figures.


If you're looking for luxury real estate Naples, FL, you may find the options overwhelming. While Naples, Florida real estate has a reputation of high-end homes, there is a wide variety of housing styles and price points. Starting with exclusive neighborhoods, like the ones listed above, you can take a shorter route to find your ideal property.


Searching for Naples, Florida homes for sale will likely not be specific enough to find your dream home quickly. Asking— where do the rich live in Naples, Florida?—you will probably return to these neighborhoods over and over because there is so much to see.


Whether your priorities include a boating lifestyle, an exclusive estate, a private beach or proximity to golf, you'll find a number of luxury real estate options throughout Naples. As you explore properties in this irresistible part of Florida's Gulf Coast, you'll find that each area has unique benefits and features.


At the Hoffman Korff Group, we are experts in Naples, Florida Luxury Real Estate. If you are in the market for Luxury Real Estate in Naples, Florida, allow us to help you find your dream property. We not only work in Naples, but we also live in Naples, and we bring decades of experience to the job. We are passionate about helping our clients find a luxury property to match their goals, vision and lifestyle.