As Naples, Florida continues to recover from Hurricane Ian, its residents and businesses have been working hard to restore the heart and spirit of this community. One of the best ways to show your support is to get out and support local businesses. While some areas are still in recovery, many are ready to welcome guests once again. If you're looking for things to do in Naples in January 2023, we've got a list of ideas to get you started.
1. Acrylic Art Class
Thinking of trying something new this year? Why not start January off with a new painting class? Art classes at Norris Center—running from January 3rd to the end of February—will teach acrylics to all levels, whether you are a seasoned pro or new to painting. Each Tuesday morning class will begin with a demonstration and will end with critiques done on a voluntary basis.
Choose your own project, whether you prefer floral, still-life, seascape, or other subjects.
Classes are $20 each.
Tuesdays, January 3rd – February 28th
Norris Center
5833 Pelican Bay Boulevard, Naples
10:00 am-noon
To register or for more information, call:
239-213-3058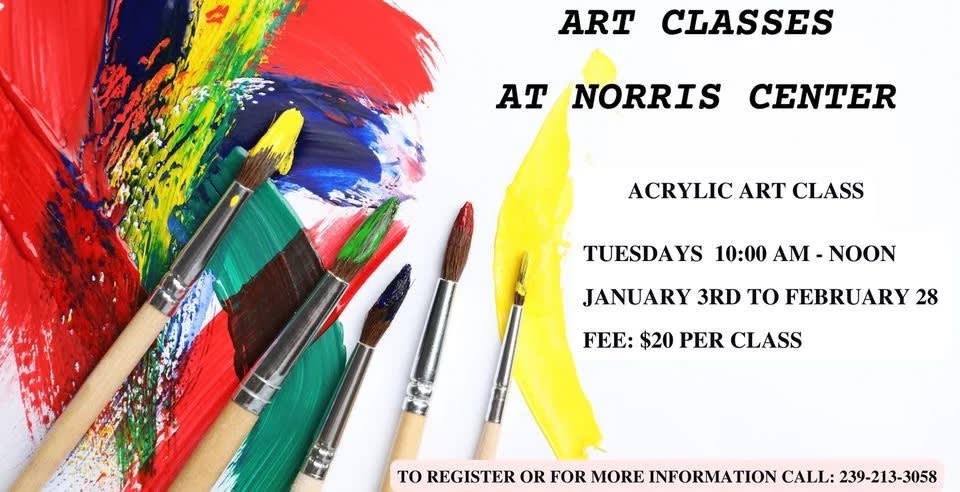 2. Mangrove Tunnels Kayak and Paddle Board Eco Tour
If you're looking for a unique way to get out on the water, take this opportunity to get up close with local wildlife. A mangrove exists where fresh water and saltwater meet. The complex plants and root systems that thrive here, make a haven for plenty of plants, animals, and sea creatures.
Come and experience the untouched beauty of the coves and natural habitats that make Southwest Florida a natural home for birds, plants, and creatures. Your guided tour will help you make the most of your time on the water, creating memories to last a lifetime.
In this 2-3 hour tour, you could see wildlife, dolphins, birds, manatees, and other creatures.
Choose your mode of travel, whether you prefer a kayak or a paddleboard. Ticket prices vary.
Be sure to book in advance and show up 15 minutes ahead of your meeting time.
Every day, except January 1st
Meet at Capri Paddlecraft Park
1295 Capri Blvd, Naples, Florida
Departures at 9:00 am
The activity takes place on Marco Island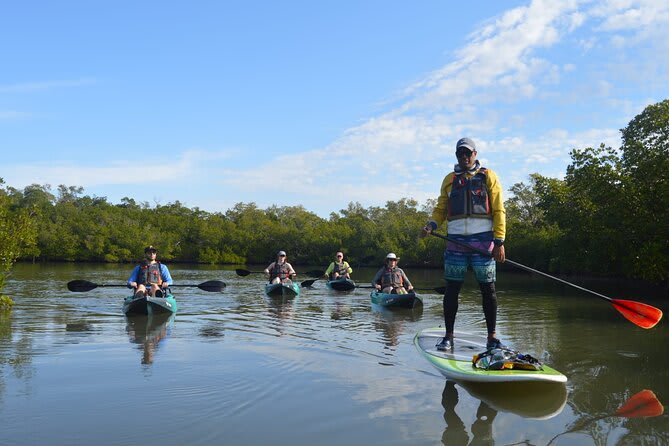 3. Bette, Babs, and Beyond
Come and celebrate some of the most iconic leading ladies in pop music. This tribute to megastars includes songs by Bette Midler, Barbara Streisand, Dolly Parton, Aretha Franklin, and more. Performed by a powerhouse vocalist team, you will enjoy a full night of music you love, from Wind Beneath My Wings to Respect, Jolene, and many others.
Grab your friends and come prepared to sing along to this classic pop music.
January 5th & 6th
Artis Naples
Daniels Pavilion
5833 Pelican Bay Boulevard
Naples, Florida
Showtimes: 6:00 pm + 8:30 pm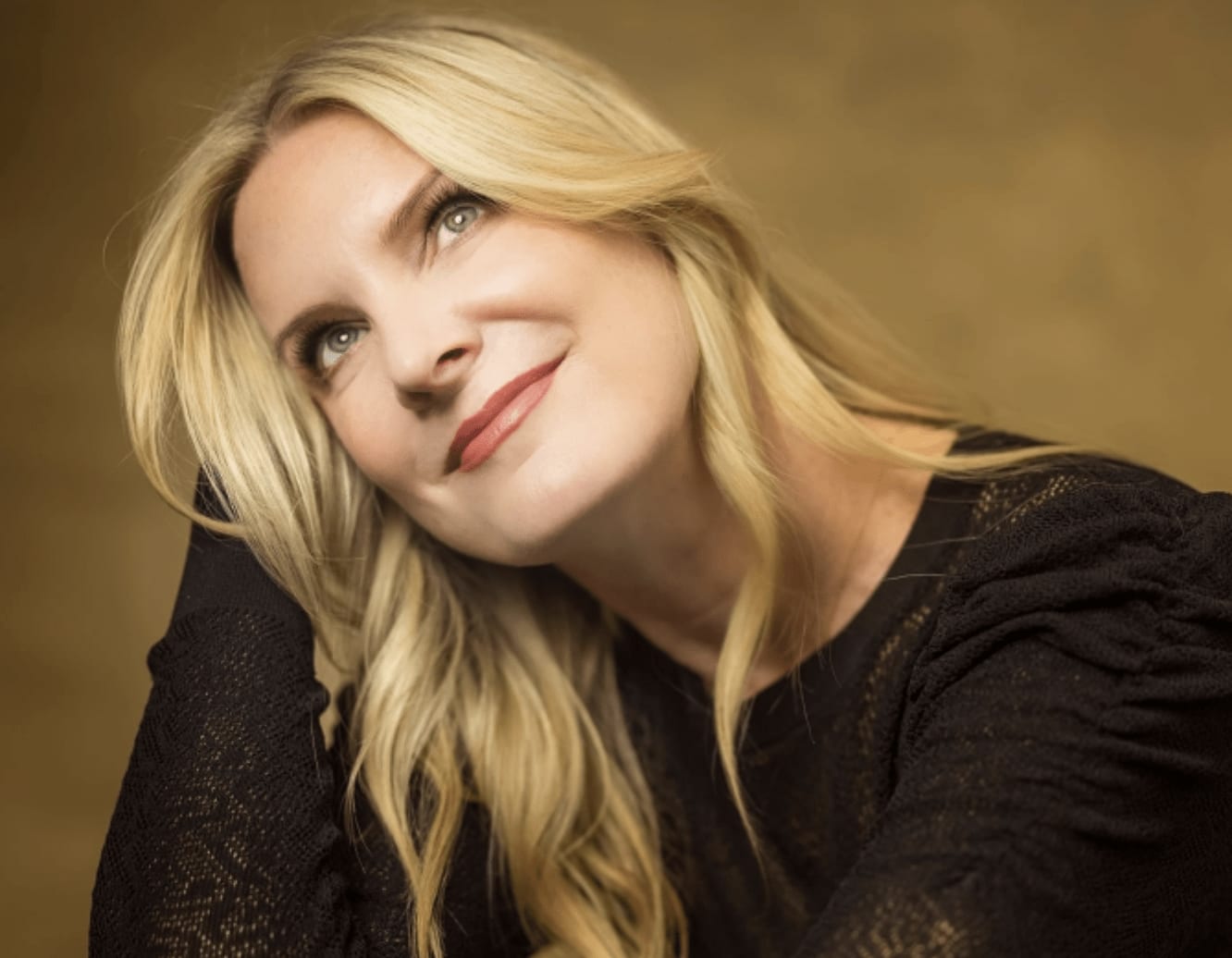 4. Nash to Naples – Music Festival
If you're in the mood for music, be sure to catch this free songwriter's festival, featuring the top songwriters from Nashville. This intimate outdoor concert is sure to delight, as Nashville songwriters perform and share the stories behind their music.
Bring your lawn chair to Cambier Park, then sit back and enjoy the wide selection of talented performers. While tickets are free, donations are accepted in support of Hacienda of Hope, a foundation providing support and shelter for children in Ecuador.
January 7th
Cambier Park
Naples, Florida
6:00 – 9:00 pm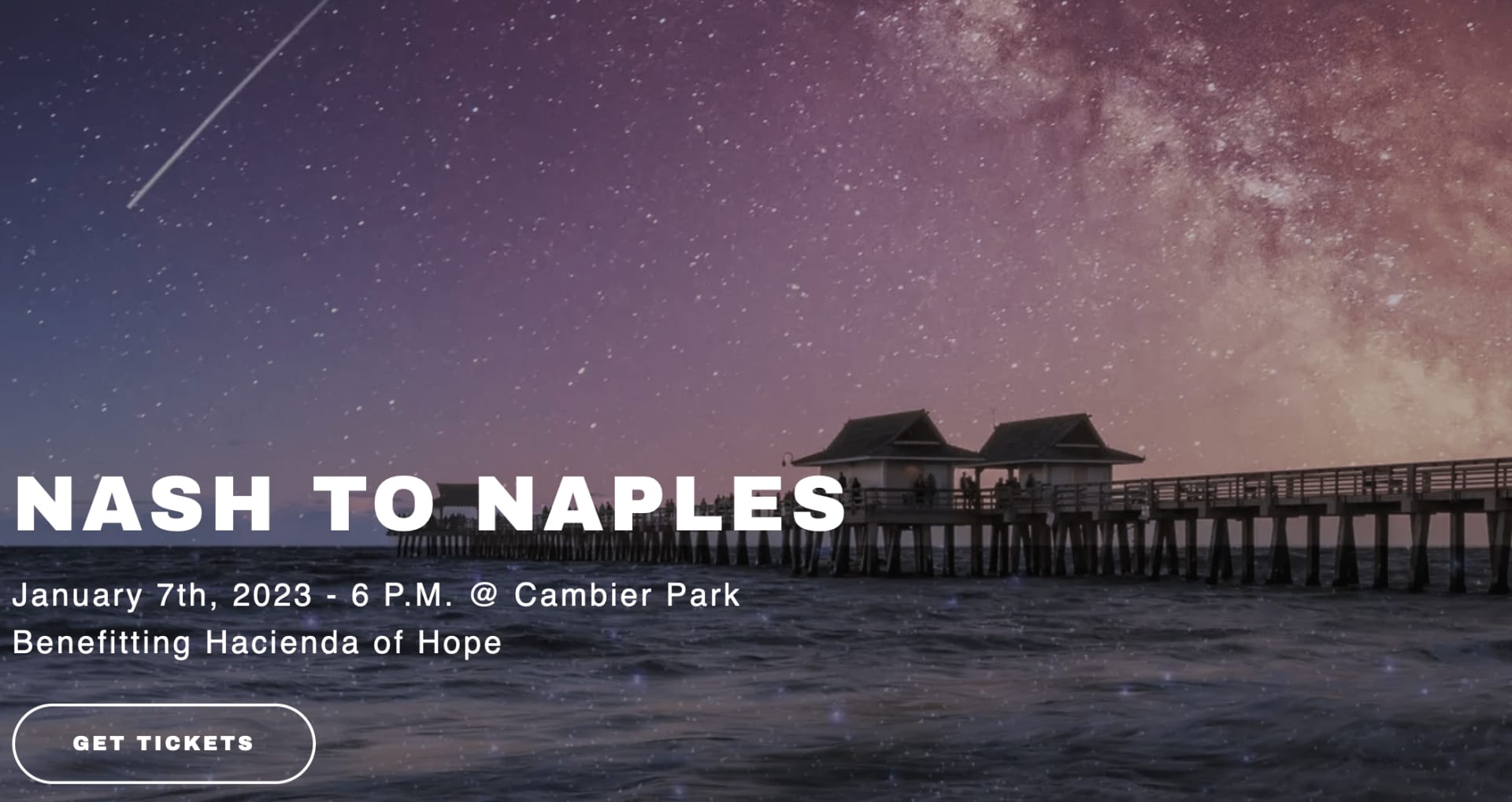 5. Comedian Adam Hunter – Live Performance
Adam Hunter, one of the most sought-after comedians in the country, will appear for four performances at the Off the Hook Comedy Club this January. Hunter, who headlines across the country, has appeared on Jay Leno's 'Tonight Show, 'Chelsea Lately', 'The Late Late Show, and many others. With his quick wit and unique take on life, Hunter takes on family issues, relationships, religion, pop culture, and much more.
If you're ready for a good laugh, grab your friends and book your tickets to see this can't-miss show.

General and VIP seating available:
January 8th – 11th
Off The Hook Comedy Club, Naples
Sunday, January 8th – 6:00 pm
Monday, January 9th – 7:00 pm
Tuesday, January 10th – 7:00 pm
Wednesday, January 11th – 7:00 pm
6. Paul Anka in Performance
Don't miss this opportunity to witness Paul Anka—one of the greatest songwriters of all time—in concert. Whether you grew up with the music of Paul Anka in your living room or simply want the chance to witness this legend in performance, be sure to buy your tickets in advance. You're sure to recognize many of Anka's songs, including 'Put Your Head on My Shoulder' and 'Puppy Love', both of which have been international hits since they were first recorded in the late '50s.
Tickets start at $165.
Monday, January 9th
Hayes Hall
Naples Theatre, Naples
8:00 pm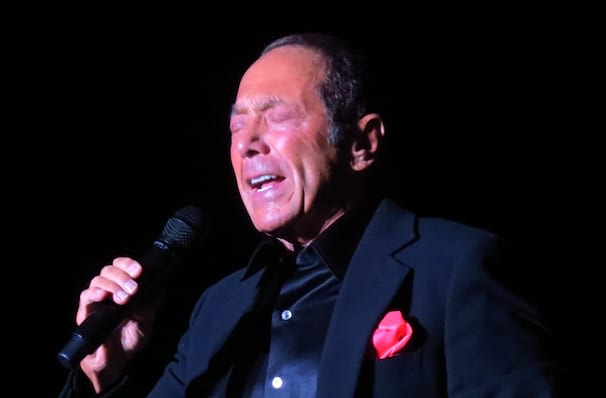 7. The Game's Afoot – Stage Play
If you're looking for a night of entertainment in the new year, The Naples Players have you covered with this stage performance of The Game's Afoot by Ken Ludwig. Part mystery, part comedy, this play follows Broadway star, William Gillette, who invites his fellow cast mates for a weekend at his Connecticut castle. When one of the guests is murdered, all eyes turn on each other.
Tickets are $47 for the public; $37 for subscribers.
January 11th - February 5th
Blackburn Hall
701 5th Avenue South, Naples
Shows at 2:00 pm, 7:30 pm, or 8:00 pm, depending on the day
8. Festival of Birds – Rookery Bay
Rookery Bay Research Reserve invites the public to come and celebrate for the entire month of January, with a full week of field trips, activities, and speakers planned for the week of January 14-21st. The Festival of Birds is an annual event that allows guests to explore local wildlife through guided field trips and educational programs.
Registration is required for all activities and prices vary. Be sure to visit the Rookery Bay website to see all activities and pricing.
January 14th -21st
Rookery Bay National Estuarine Research Reserve
300 Tower Road, Naples
See Rookery Bay's website for activity times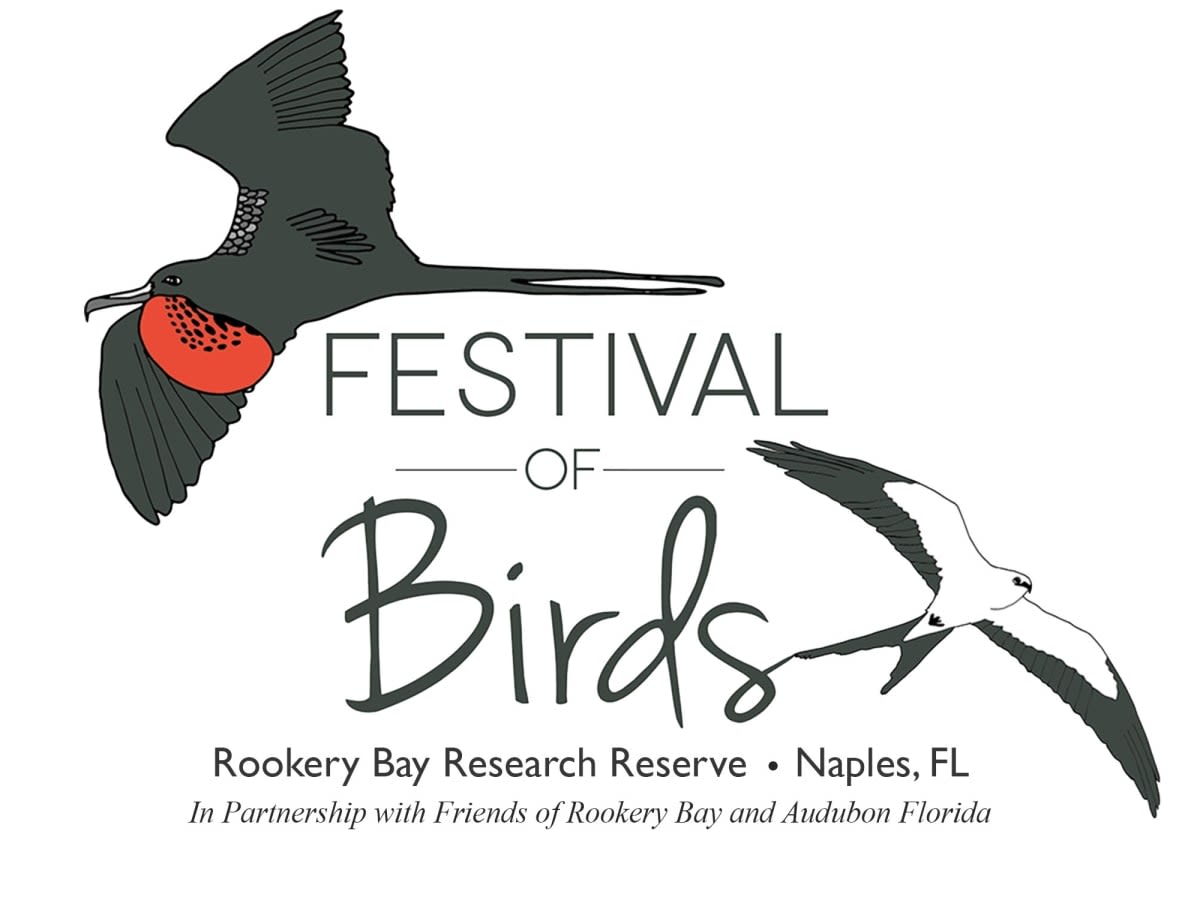 9. Naples Boat Show
Looking for things to do in Naples and feeling ready to get out on the water? The Naples Boat Show is the largest premier recreational boat show in the Naples area. This well-organized show features an on-land display at Sugden Regional Park, with complimentary shuttle service to an in-water display at Naples City Dock.

General admission is $12.00 in advance or $15.00 at the door. Kids 12 and under are free with a paying adult.
January 19th-22nd
Sugden Regional Park
4284 Avalon Dr, Naples
10:00 am – 5:00 pm, daily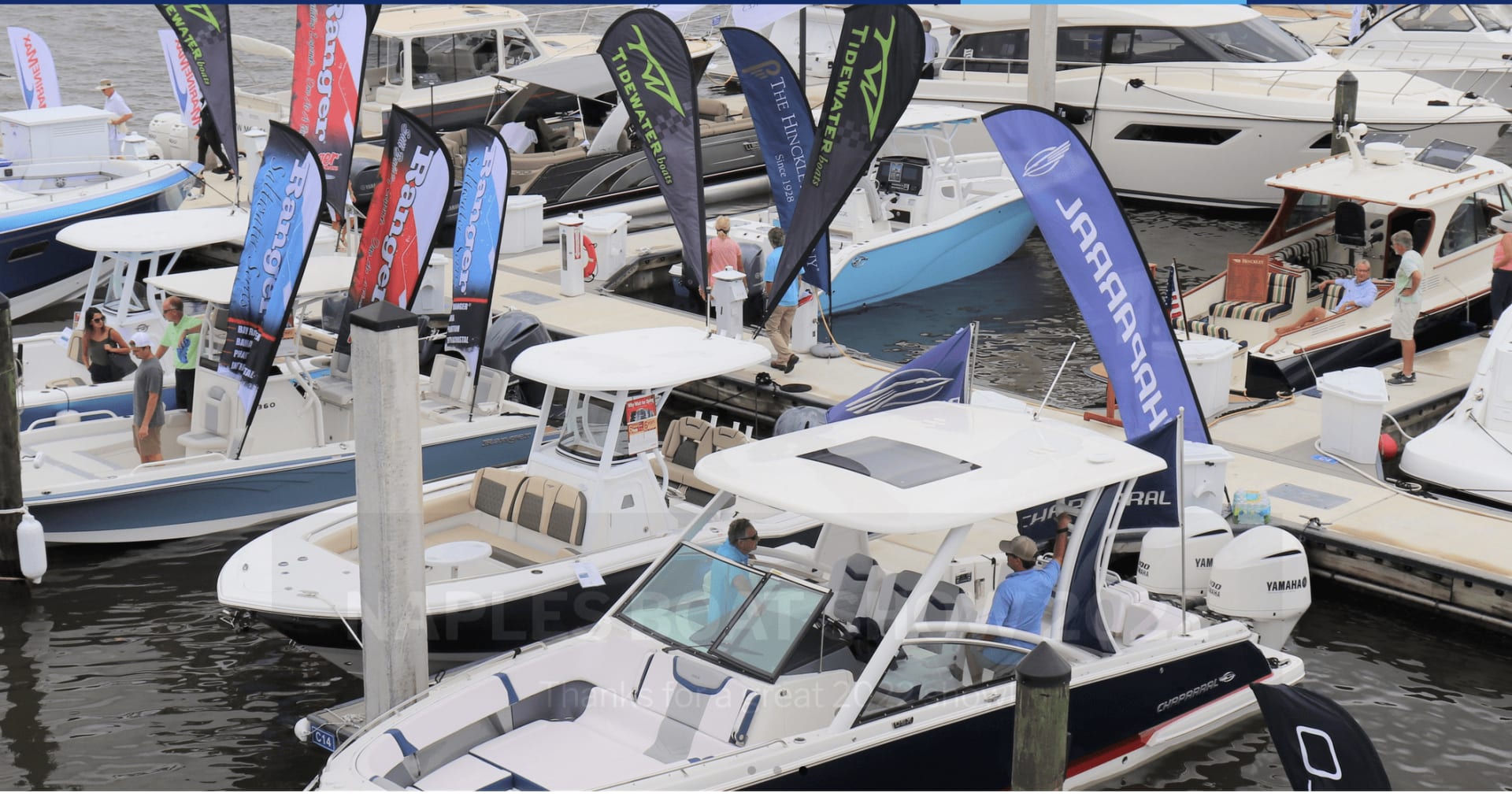 If you're looking for things to do in Naples in January, you have plenty of options. While Naples is still rebuilding after Hurricane Ian, most community performances and events are up and running again. Whether you are in the mood for a stage play, an art class, a kayak tour, or a good laugh, there are plenty of ways to start the year in Naples.