If you are on the lookout for things to do in Naples, Florida in March, you are in luck. This Southwest Florida city comes alive each spring, when year-round activities meet ideal weather and a wide selection of new offerings.
Whether you're in the mood for a laugh, a night on the town or a local tour you've always wanted to try, here are a few great things to do in Naples this March:
1. Segway Tour of Naples
Ever thought of trying a Segway tour of the city? This unique tour of Naples is a fast, fun way to catch the highlights of the downtown area—a must-do outing, whether you are new to the city or looking for something fun to do with friends.
Segways are self-balancing, which makes them easier to ride than a bike. In addition, no driver's licence is required. After learning how to ride the Segway, your guided tour route includes the Naples waterfront, Crayton Cove, the City Dock, Cambier Park, Old Naples and more.
Riders must be at least 12 years old and those 12-17 must be accompanied by an adult. Tickets are $64.00 each. Be sure to reserve your tour in advance.
Daily in March
Segway & Trike Tours of Naples
1010 6th Avenue South, Naples (next to Tin City)
Four departures daily: 9:00 am, 11:00 am, 1:30 pm, and 3:30 pm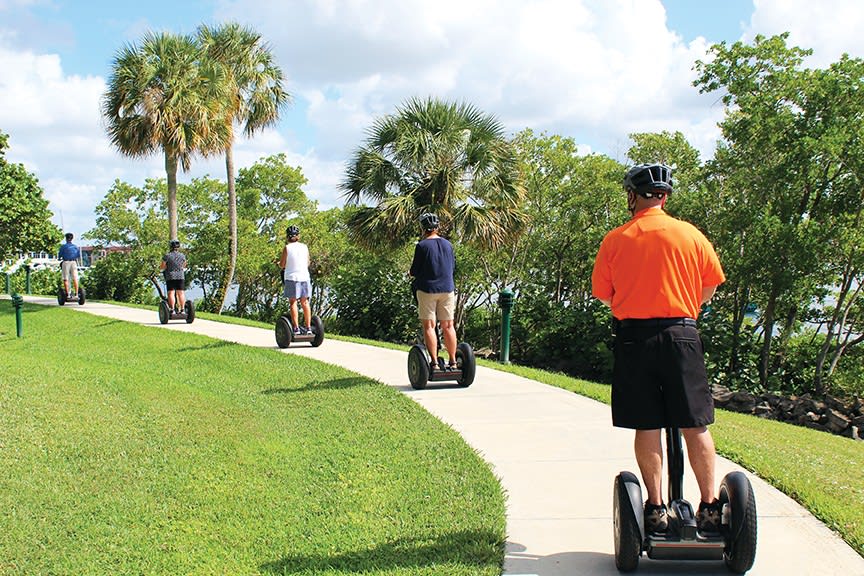 2. Inshore Fishing Tour
If one of your favorite things to do in Naples includes fishing, why not spend the day on a guided fishing trip? Southern Gentleman Charters offers several options to help you find the catch you'll be talking about for years. Choose from half-day, three-quarter day or full-day charters. If night-fishing is your thing, Captain Tim has got you covered.
As you explore the beautiful fishing grounds of Southwest Florida, you'll have the opportunity to fish for snook, redfish or tarpon. All ages and experience levels are welcome. Make this excursion one to remember.
Daily bookings available in March
Southern Gentleman Fishing Charters
1343 Barbizon Lane, Naples
Departures from 7:30 am – 7:00 pm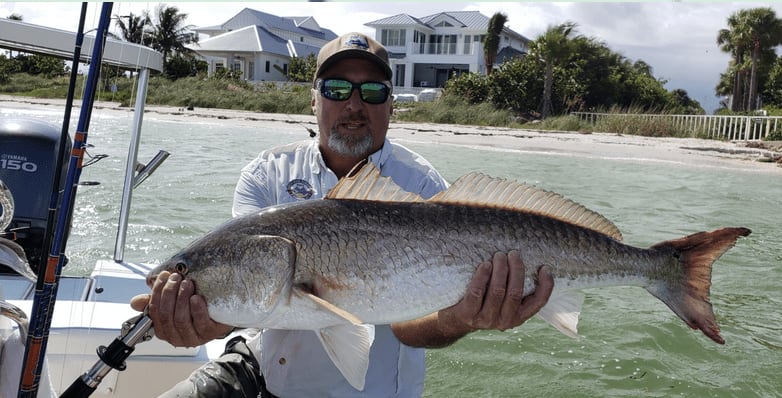 3. Comedian Kevin Nealon – Live Performance
Ready to shake off winter with a good laugh? Be sure to catch Kevin Nealon, live on stage at the Off the Hook Comedy Club this month. Nealon, famous for his long-running appearance on Saturday Night Live and his role in the showtime series Weeds, is an Emmy-award-winning performer, sure to entertain.
Don't miss this special comedy event. General and VIP seating available:


March 10th – 12th
Off The Hook Comedy Club
2500 Vanderbilt Beach Road, Naples
Friday, March 10th – 6:00 pm + 8:00 pm
Saturday, March 11th – 6:00 pm + 8:00 pm
Sunday, March 12th – 8:00 pm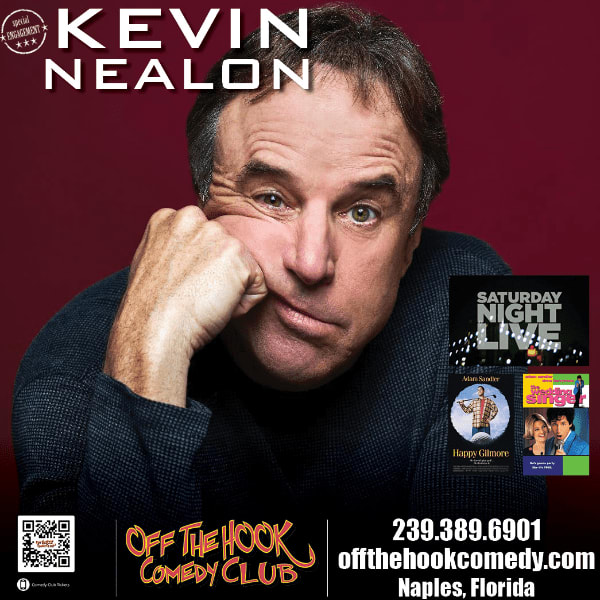 4. Evening with Itzhak Perlman
In an evening hosted by legendary violinist Itzhak Perlman and renowned pianist Rohan De Silva, you will experience a multimedia program detailing Itzhak's life and career. This show offers an intimate peek into the life of one of the greatest living violinists.
If your ideal list of things to do in Naples includes live, classic music, this event is a must-see. Tickets are still on sale, ranging from $83 - $101 each.
March 12th
Artis Naples – Hayes Hall
5833 Pelican Bay Blvd
Naples
7:00 pm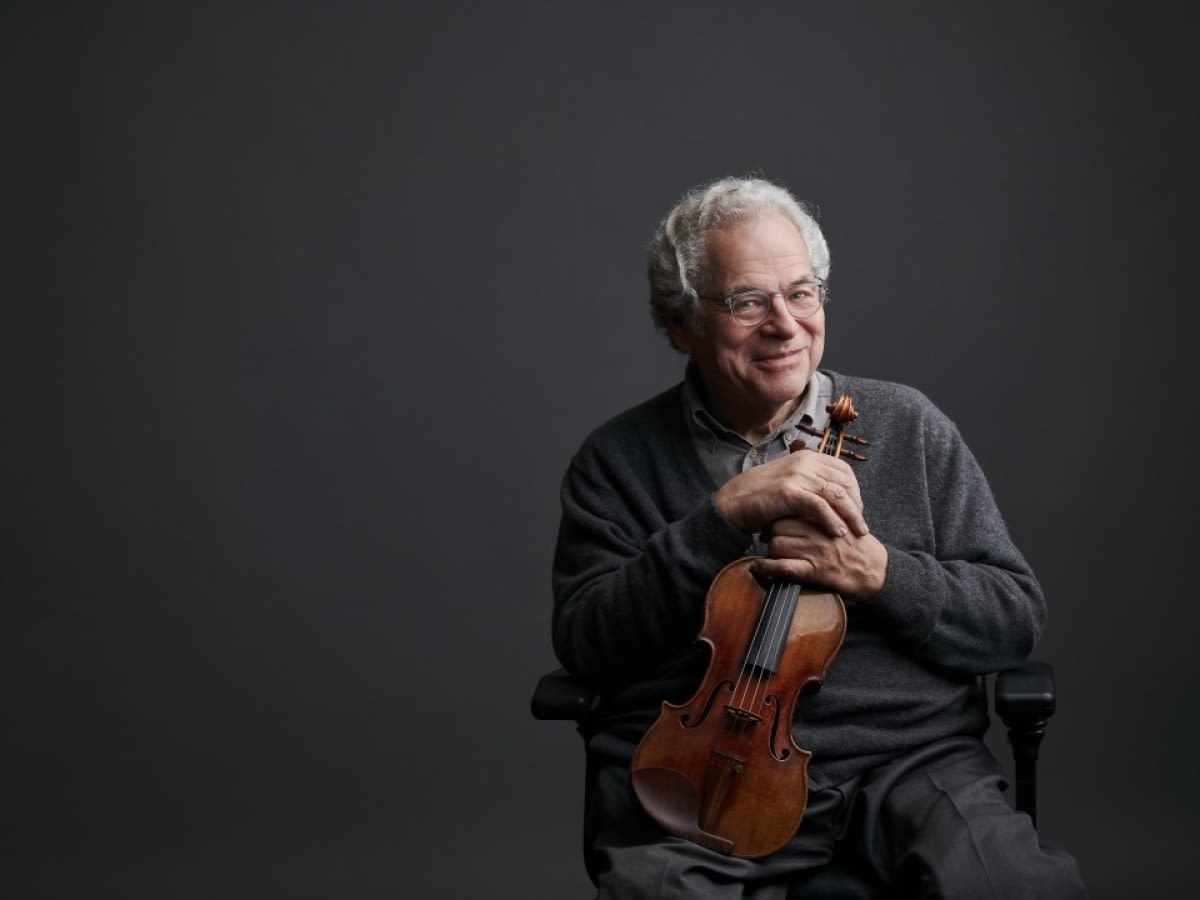 5. Tina Turner Tribute – Simply the Best!
Bring your friends or that special someone for a fabulous night out. Taking place at The Pointe—the waterfront venue at Naples Bay Resort & Marina—this performance offers cabaret-style seating with 6-12 seats per table. Enjoy this tribute to the fabulous Tina Turner—you're sure to find yourself singing along to her iconic songs.
Tickets start at $59.95 for this indoor event—be sure to purchase in advance. Alcohol will be available. For pre-concert dining, keep Nosh on Naples Bay Restaurant in mind. Reservations are highly recommended.
Sunday, March 19th
Naples Bay Resort & Marina
1500 5th Avenue S, Naples
Concert at 7:00 pm – doors open at 6:30 pm


6. Beach Yoga by Donation Yoga Naples
Ready to stretch it out this month? Whether you are visiting or a long-time resident, if your list of things to do in Naples includes yoga, be sure to check out the oceanfront classes offered by Donation Yoga Naples. These public sessions offer a wide selection of high-quality yoga classes, surrounded by the serenity of the ocean. Choose from Vinyasa Flow or Yin Yoga classes. Money raised through Donation Yoga Naples goes to Friends of Rookery Bay, which helps to protect Southwest Florida's coastal waters.
Suggested donation is $10-20 per class, by Venmo. There is no need to register ahead of time, but make sure you bring a large towel and water.
Mondays, Tuesdays, Thursdays, Saturdays and Sundays
Studio location: 5002 Tamiami Trail N, Naples
Morning classes run 9:00 – 10:00 am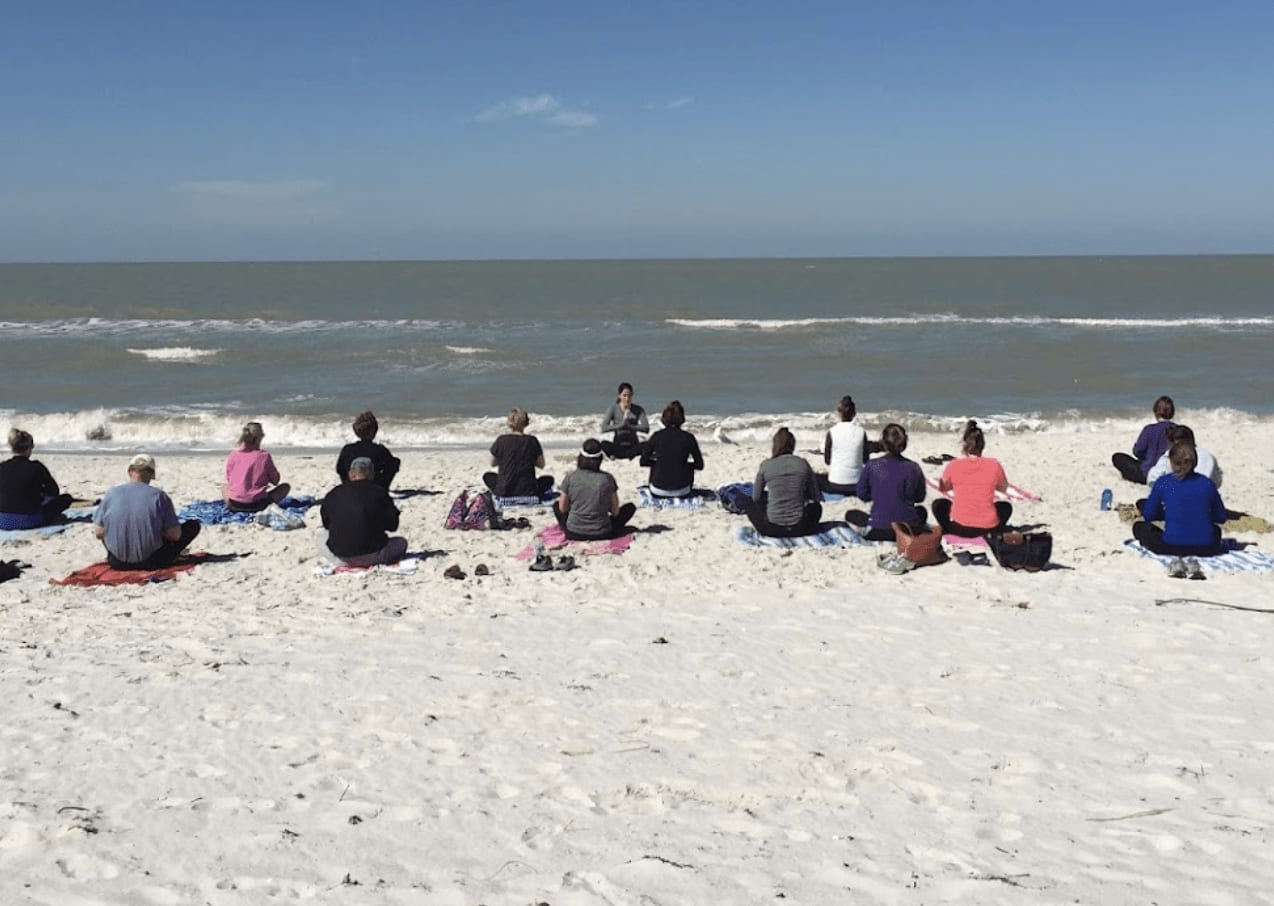 7. Barefoot in the Park – a Neil Simon Play
Presented by the Gulfshore Playhouse, this classic comedy was not only one of the longest-running plays in Broadway history but was also turned into a film, starring Jane Fonda and Robert Redford. Come and see the story of Corie and Paul, whose new marriage is put to the test when the honeymoon is over and they're not yet sure if opposites can make a marriage work.
Book your tickets in advance to this classic play.


March 25th – April 16th
Gulfshore Playhouse
Norris Center
755 8th Avenue, South Naples
Evening performances at 7:30
Matinées at 2:00 or 3:00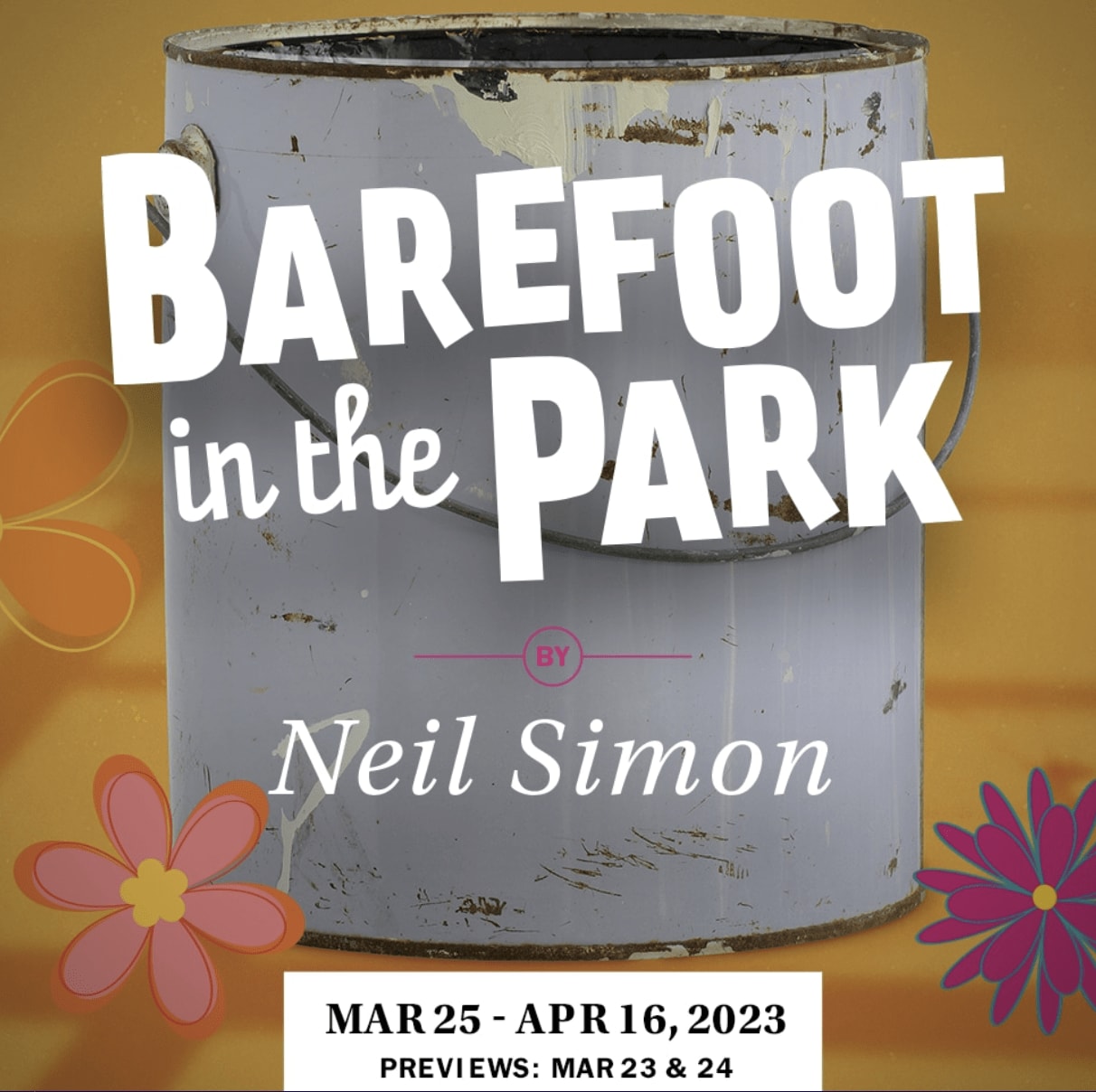 8. Naples Downtown Art Show
One of the best ways to celebrate the spring temperatures in Naples is to enjoy an outdoor art show. Hosted by the Naples Art Institute, the National Art Fair features original work by local, national and international artists. Come and stroll the streets of Fifth Avenue South, enjoy the shopping, atmosphere and a wide selection of exceptional dining.
Admission is free to this premier downtown event.
March 25th – 26th
Fifth Ave South
Cambier Park
Naples, Florida
10:00 am – 5:00 pm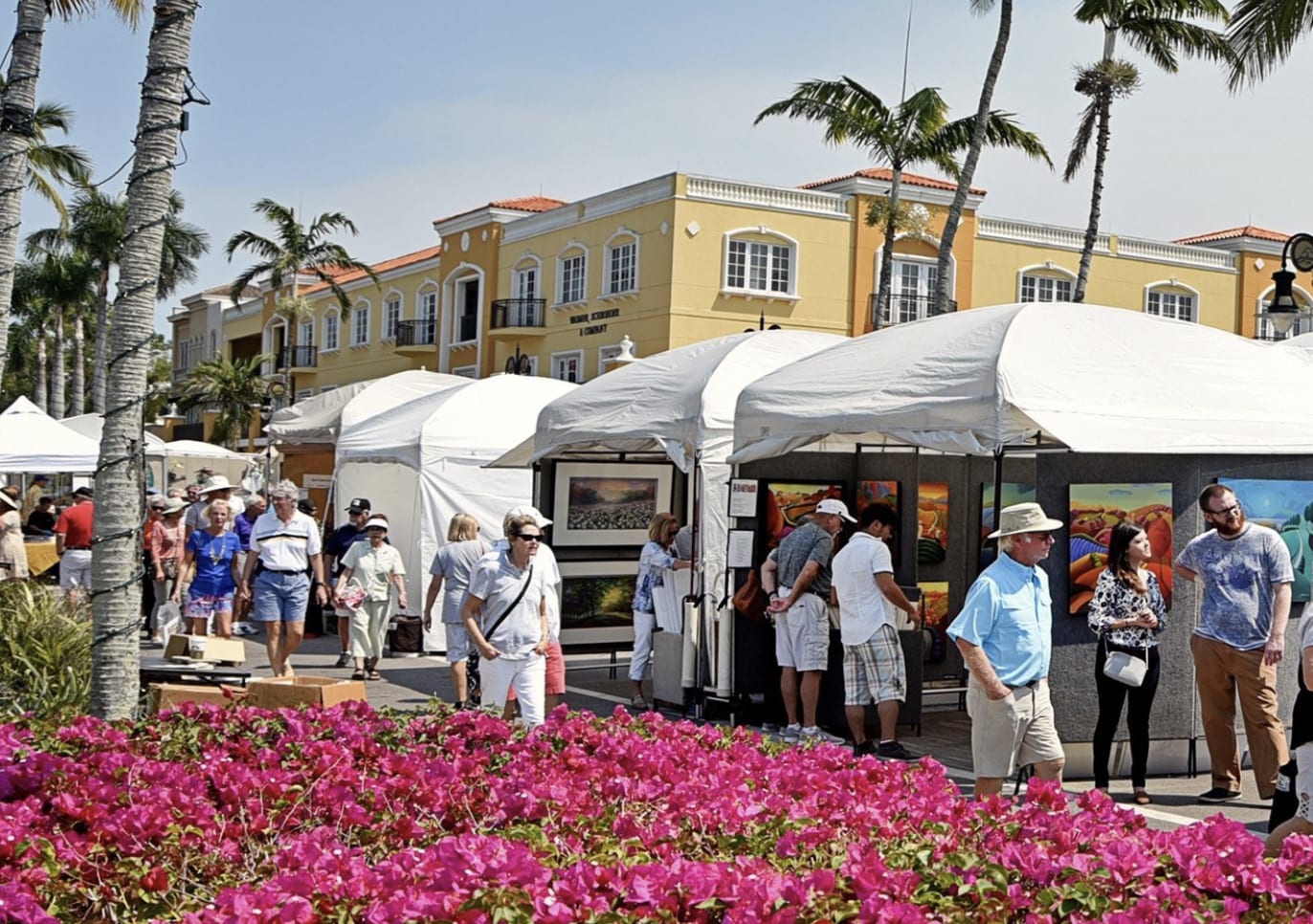 9. Opera Naples - Carmen
If you're curious about opera and want to experience a performance under the night sky, be sure to add this event to your list of things to do in Naples this March.
Opera Naples is pleased to present George Bizet's Carmen, a beloved love story set in Spain. Follow gypsy girl Carmen, a love-struck soldier and a valiant bull fighter through this classic tale of love and heartbreak. Performed as a four-act opera, Carmen is not to be missed as an outdoor performance.
Be sure to buy your tickets in advance to this spectacular outdoor show.
March 28th + March 30th
Cambier Park
601 Park St, Naples
7:00 pm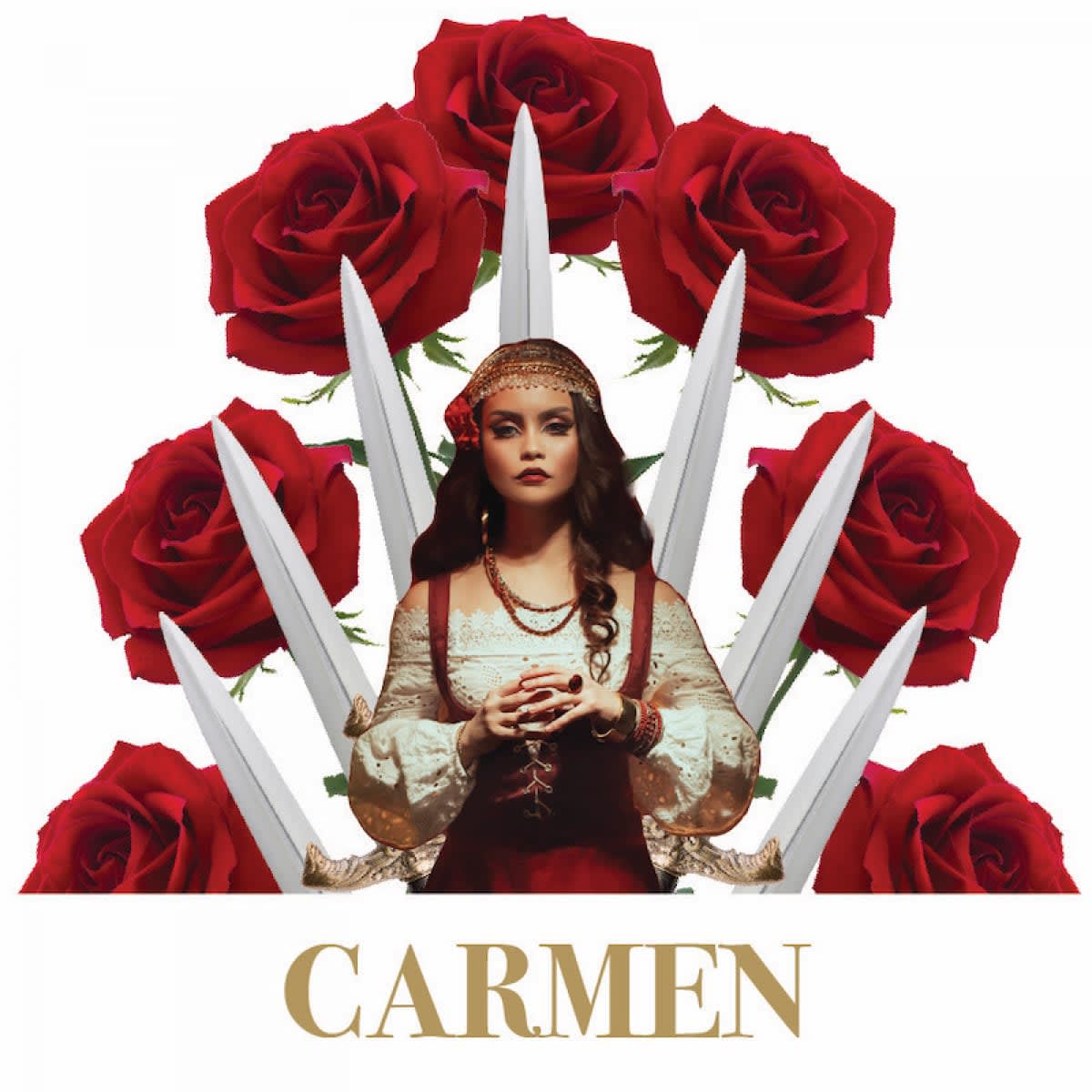 10. 3rd Street Farmers' Market
A year-round event, Naples' famous 3rd Street Farmer's Market takes place every Saturday morning in June. Located on Third Street in Naples, the market overflows each week with fresh produce, prepared foods, roasted coffee, pastries and baked goods, dog treats and much more.
Start your weekend with fresh flowers, tasty treats and local delicacies — you won't be disappointed.
Experience the 3rd Street Farmers' Market for yourself:
Every Saturday in June
Third Street (between Broad Avenue South and 13th Avenue South)
7:30 – 11:30 am



11. South Collier Farmers' Market
Looking for fresh fruits and vegetables for the weekend? Be sure to stop by the South Collier Farmers' Market, one of the biggest in the Greater Naples area. With over 80 vendors — offering everything from stained glass, handcrafted jewelry and clothing to essential oils, freshly ground coffee and handmade soaps — you'll find far more than farm produce on your Friday morning outing. Be sure to come hungry — you'll find plenty of delicious food, from authentic tacos and Asian cuisine to hot dogs, breakfast sandwiches and chicken salads.
Be sure to check out this popular Naples tradition:
Every Friday Morning in June
Naples Outlet Center, 6060 Collier Blvd, Naples
9:00 am – 2:00 pm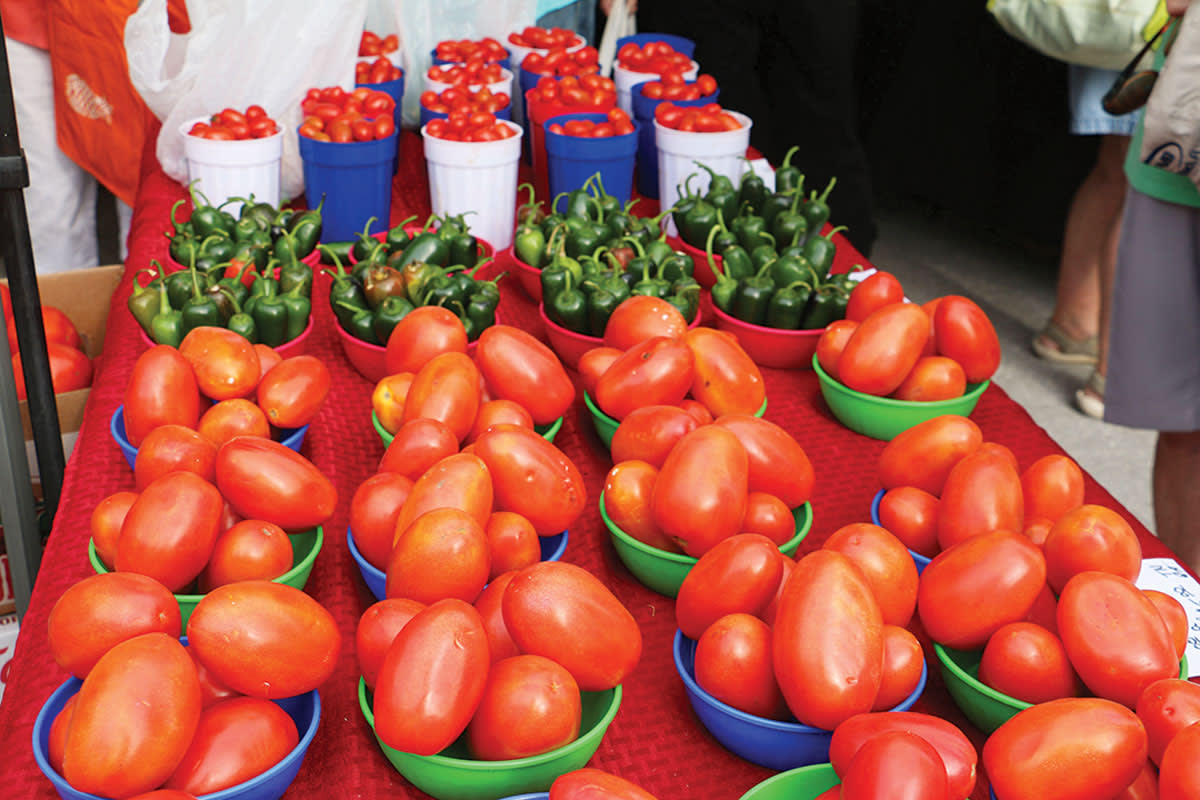 With near-perfect weather, you'll find no shortage of things to do in Naples this March. Whether you feel like trying something new or getting out for your favorite past-time, Naples offers plenty of options, both on land and on the water. Be sure to check with individual venues to confirm dates, times and ticket prices.